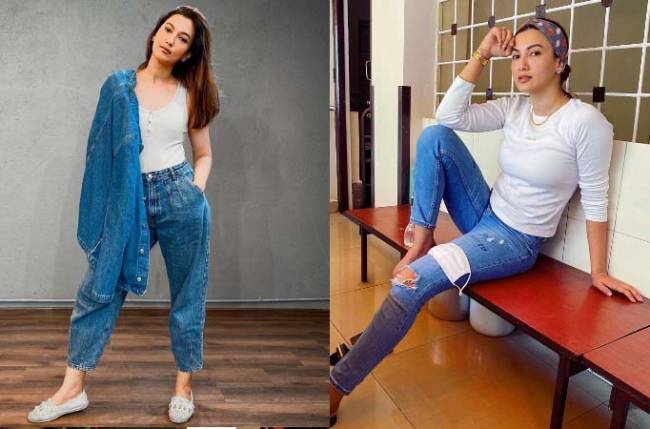 Fashion police Gauahar Khan's style mantra is buzzing non stop and has become a talk of the town. May it be her social media posts or paparazzi encounters, Gauahar has always managed to carry herself with utmost grace and ease.
Totally comfortable and carrying the look like a pro Gauahar's love for denims seems unconditionally. One of the most comfortable, casual and classy styles stepping to another level when fashionista Gauahar Khan has it on her. Agree much?
Similarly we have managed to bring the top 5 Gauahar Khan denim looks which will leave you awestruck.