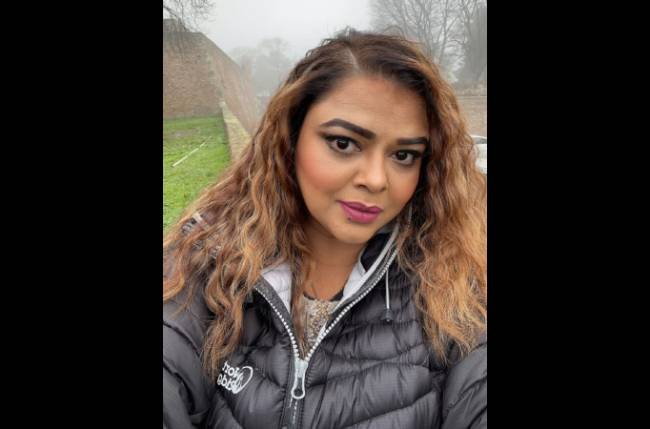 Gulfam Khan says her character, Nalini Batra, in the show Ziddi Dil Maane Na is tailor-made. "I like my character. I am a very friendly person by nature. I love feeding people and I like people around me. Also, I truly and strongly believe in love, so this character is tailor-made for me or I was chosen for this character. Whatever you say, the universe has worked its magic," she said.
She is getting positive response for the show as well as for her character. "After a long time, I'm doing a show that involves youngsters and matters of the heart. Hence, it is a heartfelt warmth I feel," said the Laado 2 actress.
Ziddi… is Sudhir and Seema Sharma's brainchild. "Sudhir and Seema of Sunshine are wonderful human beings. They are good producers no doubt, they are very creative no doubt but above all, they are gems. They are the kind of people you want to be friends with hence, I'm very glad that I got an opportunity to not only work with them but also know them," said Gulfam. On how she was chosen for the show, she shared, "I got a call from the casting department stating that they were interested in auditioning me for a character for the show. They gave me a brief about the show and it sounded interesting hence, I gave the audition and within a couple of days I got confirmation regarding the same."
She is also bonding with her co-actors. "I had worked with Kunal Karan 20 years ago in a show called Remix, so I feel a bond with him. I have a very strong bond with Shaleen. He is a very warm, sensible, and a nice guy though he does not go about mingling, laughing too much or chatting up. He is very close to my heart. I get along with Diljot too. She is wonderful, she is talented, pleasant, kind and a lot of things that I like in a person. I get along with all the youngsters. They all are wonderful. It's a wonderful cast. I get along with the elders too," she said.
She finds everything about this show interesting. "It's quite adventurous given the physical activity that all the youngsters do," she said. Personally, she said that her heart is "Ziddi" just like a child. "I live easily and I get heartbroken easily if someone I love does something untoward, but once you know that part of me you are stuck with me for life." Meanwhile, she wants to share love, peace and dreams. "I want to spread these, not only in words but action too. Love freely, spread peace and dream crazy. The universe is mysterious, you may be in for a surprise," she said.