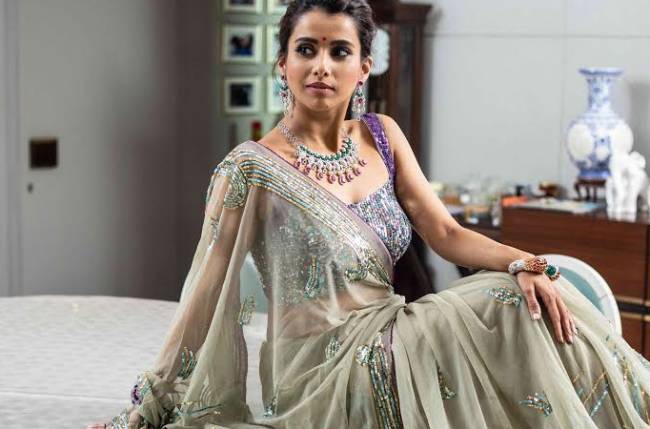 Actress Pranitaa Pandit says physical distancing has become more important now. She feels even if you meet someone you know it's important to maintain a distance.
"I feel social distancing is extremely important and more than social distancing its physical distancing that is very important, like physically you have to be two feet apart when you meet or see anyone. I think now from social distancing the focus has really moved to physical distancing," she said.
She says she is wearing two masks for extra safety and even uses a face shield, apart from that she said, "I carry a spray which is made of water and sterilized alcohol mixed together. I constantly carry it in my hand, so I keep spraying it when I touch anything and I avoid touching my face."
The beautiful actress also feels that COVID has made us all cleanliness freaks and added, "I would have not washed my hands the number of times I wash my hands now, plus cleaning the house and making sure even the floor is clean properly and taking care of everything that is coming from outside. Especially the online orders, we let it be outside for two days and then sanitize it. It has really made us cleanliness freaks."
She also feels that people are now irritated of staying at home and feels that because it's been coming in the news for so long that it has made people frustrated. She added, "People are getting very complacent in a big way because now the real devils are attacking everyone's mind and people are stepping out because they can't handle being home alone. They are getting into depression, there is a lot of anxiety, there is some sort of unhappiness because a lot of people are stuck alone."
The "Kasam Tere Pyar Ki" actress also spoke about whether the audience's preference or choice would have changed because of the lockdown, and said, "I don't think that the audience expectation and preferences have changed. It can't change so soon, in fact I feel in no time once the vaccine is out everything will be back to normal. Shooting has also resumed now, and I am really looking forward to work in a comedy show like 'Dekh Bhai Dekh' or 'Hum Paanch' or something like 'Hip Hip Hurray!'. Pranitaa practices meditation every day for 20 minutes to keep her mind at peace. Her daughter also keeps her busy and her perspective on life and career has changed.