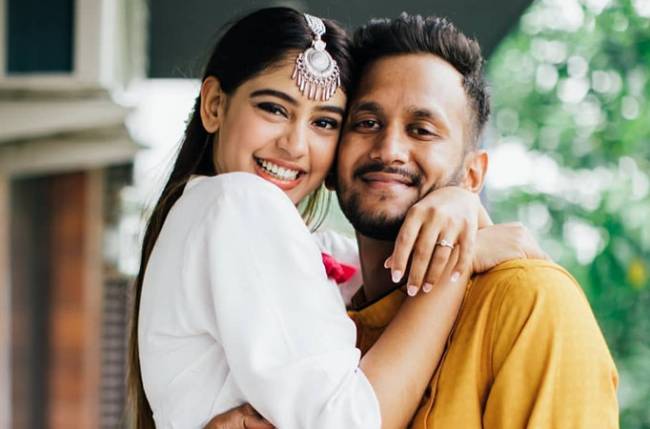 Actress Niti Taylor surprised her fans with her with the revelation of her wedding photos. The actress tied the knot with fiancé Parikshit Bawa, an army officer, in a private ceremony. The couple had a Sikh wedding ceremony on 13 August 2020. The couple were planning to get hitched at the end of October this year. But, considering the COVID-19 crisis, they decided to advance their wedding to August.
Today, the couple has two months of marriage and Niti has made this day special by giving her hubby something precious.
Well, Niti took to her Instagram profile and surprised her fans by flaunting her new tattoo of her husband's name on her ring finger. It is a two months anniversary gift from Niti to her beloved hubby.