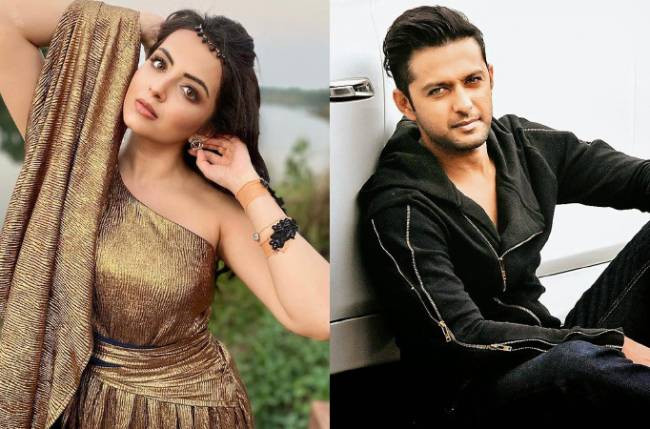 It's been a year since we went under lockdown to control the spread of coronavirus. While people did not expect the lockdown to last so long, this phase brought several life lessons. While many realised the importance of family, others learnt to take their mental well-being more seriously. A few TV celebs shared their lockdown learnings. Have a look.
Vatsal Sheth
Although there are still many challenges to overcome, I feel the biggest challenge was to understand and process all the information thrown at us from everywhere. As an outgoing person, it was hard for me initially but both Ishita (Dutta, wife) and I decided to channel our energy to learn new skills. Ishita and I also created a music video and made a short film with the minimum available equipment. It taught us the importance of minimalism. Of course, seeing people succumbing to the virus, going through financial issues has been really tough but it has also made us stronger.
Shrenu Parikh
Last year, I returned from the US on March 15. Due to the lockdown, I had to postpone my plans of returning to Vadodara after that. Staying alone was tough and I would speak to my mom on the phone for hours. For actors, it was a really stressful phase. I was in talks for a few projects before the lockdown but the pandemic changed everything. With no one to talk to in person, the entire phase taught me to count the little blessings, which we often take for granted, and be grateful for what I have. After doing all the household chores myself at Mumbai, I learnt to respect my domestic help even more.
Tanya Sharma
Staying indoors helped me understand the value of people in my life and to be grateful to everyone who has been with me through my highs and lows. I feel very fortunate to have access to all the basic facilities and daily essentials because I know people for whom getting things was very difficult. Having my parents around in good health has been the biggest blessing for me. This phase also helped me to know who my real friends are. I now have fewer friends but they will be there for life.
Sanjay Gagnani
Like many others, being cooped up at home was the most difficult thing initially as I was used to my erratic shooting schedules. But staying safe was of utmost importance. The lockdown has taught me not to take life for granted and that it's completely unpredictable. So, one must work on their goals and live life to the fullest. I realised the importance of spending quality time with my family. So, spending time with family as often as possible has been my biggest lesson.
Vijayendra Kumeria
The unprecedented break brought with it many highs and lows and we can't deny the fact that this phase affected us mentally and emotionally. Although most of us have come out stronger, I have understood that mental health is as important as physical health. I started meditation during the lockdown and now, it is a part of my daily routine. It helps me stay calm even during the tough phase. I also learned how to cook and now I often experiment in the kitchen. The lockdown has taught me that often things don't stay the same, so it's necessary to work towards your goals and cultivate a hobby as it keeps you happy and sane in the long run.