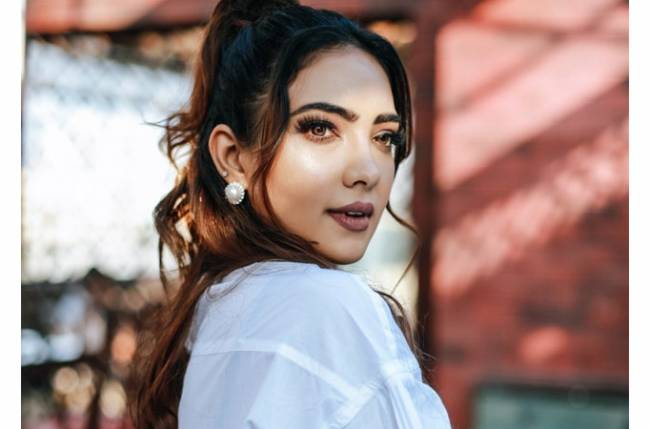 Actress Pooja Banerjee, who is also known for being a national level swimmer is currently in Kerala – 'God's own country'.
The pretty actress has always been vocal about her passion and love for swimming and is finally having the chance to swim once again after a lockdown that led to empty swimming pools due to health care.
Pooja is currently in Thiruvananthapuram and said, "I'm going to swim after a year; after February 7, 2020. The last swim I had was in Kathmandu, Nepal.".
The actress is ecstatic to have the chance to swim again, and even had her nails painted blue like the sea before she headed for her trip to Kerala.
In earlier interviews, the actress even revealed that when she was in school, she'd practice swimming for close to twelve to fourteen hours a day.
Recollecting the memory, she said, "In 2004, there was an expedition of thirty-five kilometres. I practised hard for it. I would practice six hours a day, and when I had a day off from school, I'd practice for twelve to fourteen hours a day.".
As fate would have it, Pooja met with an accident just a week before the expedition. But impressively, the actress managed to still participate and finished the expedition with an injured right arm. "It was one of my closest memories as a swimmer.", she said.
Pooja Banerjee is currently seen playing the role of Rhea in Kumkum Bhagya.