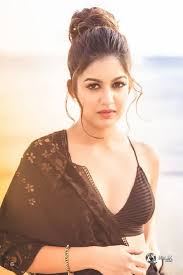 Thoda Sa Baadal Thoda Sa Paani is an musical drama on Colors TV The series stars Ishita Dutta and Harshad Arora in the lead roles.
Produced by Optimystix Entertainment, the show explores the heart-warming story of a sweet and simple Bengali girl, Kajol Mukherjee. She is all set to marry Arjun Sen, a handsome man from the corporate world. However, Kajol's father passes away unexpectedly which forces her to re-set her life. She then takes over the traditional role of a male-patriarch in the family and the story will then focus on the ups and downs approaching her life and how she blocks them, balancing it with running-relationships and growing responsibilities.
Sharing her experience shooting for the show, Ishita shared, "I really liked the story line of the show and my character. It's always a pleasure working with Colors and Leenaji, who has written this show. She is a fabulous writer, so I think there were so many reasons for me to be in this show and I am very excited.
I think for Kajol, it's simple and unaware of the hardship of the world but she is not innocent. I think each character in the show has many layers."
We asked Ishita about her coming back on television after a very long time. Ishita expressed, "I think for me it was purely the pandemic. My shoot got over and before anyone could know the pandemic happened. Honestly, even when last year people stared working I was sceptical to go back on set. A lot of people I know got covid so I didn't know if it was save to go out but then now I was ready so I took up the show."