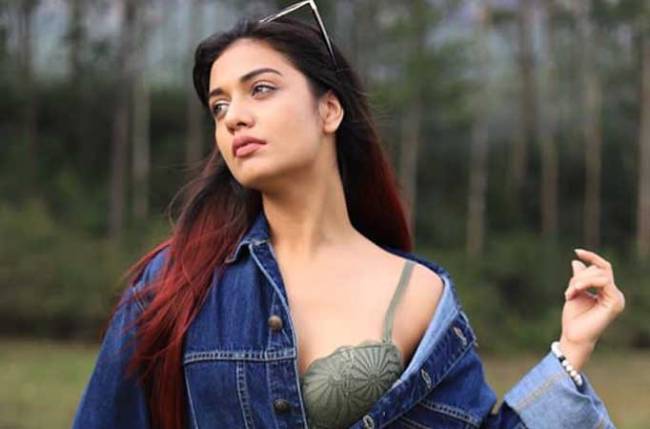 Divya Agarwal recently went through a very upsetting episode after a fan page which goes by the name of 'divyagawarl_diehert' posted a fake death hoax. Divya was deeply upset after she woke up to the news of a fan's death, only to find out later that it was a fake post. Before Divya found out that it was fake, she even replied to the post and shared her condolences. However, she was extremely disappointed after she learnt the post was a fake one and was only meant to garner Divya's attention.
The post shared by the fan page read, "This would be my last post for my jaan @divyaagarwal This would be my last post for my jaan @divyaagarwal_official @varunsood12 sorry for the last post love you the most i know I will be loving u in next birth too. In this birth I can't meet u but in next birth for sure I will meet you." Divya replied to this and wrote, "I don't know how to react…I am so numb. My fan pages are my family. I wish I could meet everyone, talk to them, be with them.. she left us loving me so much. Condolences to the family and friends. Love you forever, RIP."
However, she later found out that this post was a fake one, she said that the fan had done it to gain attention. She said that she had been devastated after learning of her fan's demise and hadn't even eaten anything. "I thought it to be real. Then I reached out to the sister, who was posting on behalf of her. I asked her to give her mother's number. I wanted to visit the ashram and do something on her behalf. I also wanted to reach out to her mother and see if they needed any help. But then, this girl was hesitant and finally, she said, 'Sorry didi galti se hogaya'. I was like 'what'? I went out of my way to share my condolences, but sometimes they are unbelievable. I do want to address this issue that this is no way to seek attention. It is upsetting," said Divya.
The fan page did issue an apology for this, and accepted their mistake. However, Divya Agarwal and Varun Sood's fans slammed the fan for making such fake posts simply to seek attention.
For more news and updates from the world of television and Bollywood stay tuned.