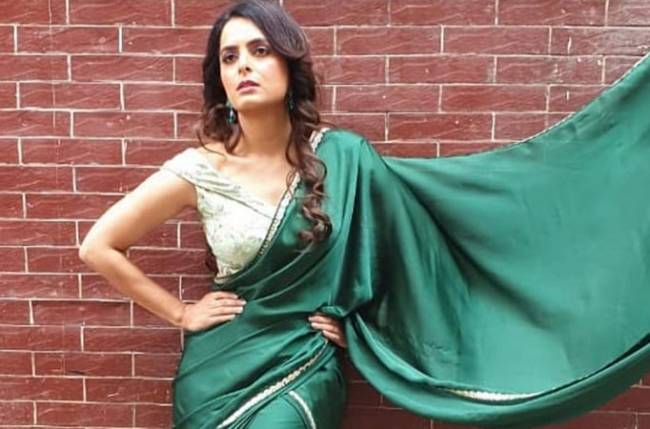 The actress plays the character of Sherlyn in the most watched show of Indian Television
With the lockdown gradually lifting and people across the country stepping out into the new normal, Zee TV resumed shoots of its popular shows and reconnected its audiences with the journeys of their beloved characters. Kundali Bhagya, which has been the topmost show of the Indian Television industry, has also offered a rather interesting twist to its viewers after its comeback. While the wedding drama continues in Karan (played by Dheeraj Dhoopar) and Preeta's (played by Shraddha Arya) life, looks like Ruhi Chaturvedi who plays the negative character of Sherlyn in the show, has taken up a noble cause. In fact, she has urged team Kundali Bhagya and her fans to help her in her humane endeavour.
We all know how the lockdown has affected everyone across the world. Several people and organisations have suffered a lot and while a lot of NGOs are helping people and animals, looks like one major animal shelter home has been severely impacted. So much so that almost 200 animals could lose their home. To raise funds and spread awareness, Ruhi took to social media and urged everyone to donate a small amount to keep the animal shelter running.
Ruhi Chaturvedi who plays the role of Sherlyn in Zee TV's Kundali Bhagya revealed, "In times like these, when everyone should be helping each other, these beautiful animals deserve some help too. So, I urged all my friends and fans via social media to donate a small amount and help the shelter, otherwise some 200 animals would not have a home to stay. In fact, I have requested the whole Kundali Bhagya team to come out and contribute in some way and I have to say that everyone has really been supportive. I must add that there are many volunteers doing the noble work of feeding the strays and homeless animals because in normal conditions there would have people on the roads to feed them. So I thought I should also do some good deed and when I heard about this shelter, I thought I should do something for them."
While Ruhi tries to save the home of these wonderful beings, Kundali Bhagya has seen a major twist with Preeta remarrying Karan. What will follow next? Will Mahira and Sherlyn try to break them apart once again?
To know more, stay tuned to Kundali Bhagya every Monday to Friday at 9:30 pm, only on Zee TV!