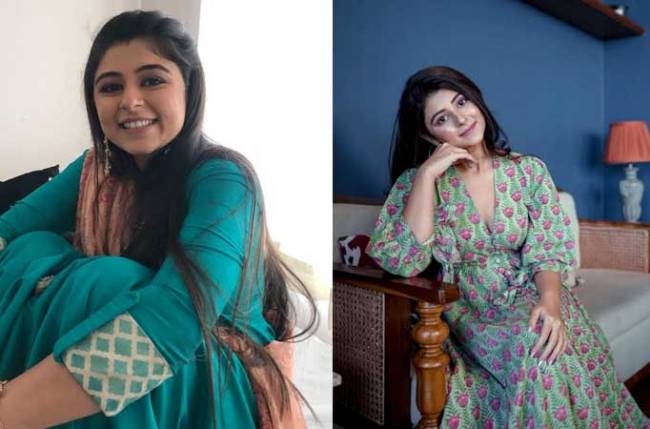 "After Muskaan wrapped up in January this year, I decided to go back home (Rajkot) for a while, attend my cousin's wedding and then take a vacay with my sister for my birthday. But the lockdown was announced on my birthday and hence I stayed back in Rajkot. This has been the most amazing and rejuvenating time I've got since I started working in the Hindi TV industry" says actress Yesha Rughani. 'There have been instances in the past when I was asked to lose weight to get better roles'.
While I've always been on the chubbier side and have been proud of it, my weight starts to fluctuate when my sleeping and eating patterns go for a toss. And precisely that's what happened when I was working long hours for my last TV project. It is unfortunate that many still look up to unrealistic beauty standards and body types. There have been instances in the past when I was asked to lose weight to get better roles. I've always been very clear ki agar patla hone se hi mujhe kaam milega, then mujhe aise kaam nahi chahiye. My goal has always been to stay fit and healthy. I'm ready to learn a new language or pick up a new sport or skill for my future roles, but won't undergo drastic weight loss/gain for a role.
I am a Gujarati and I love my share of farsan' I made some simple lifestyle changes and the results were great. Healthy meals, portion control, drinking lots of water and exercising have been my fitness mantras. In the past, I have done crash diets and it has always backfired. So I didn't give up any kind of food, bas sirf ghar ka khana, and no outside junk food. I'm a Gujarati and a foodie, so my evening tea would feel incomplete without a small portion of farsi puris, chaklis, khakhra and mamra. As for workouts, I love dancing, so I would put on online Zumba tutorial classes. Although I don't like stepping on the scale often, I have lost around 8-10 kilos. 'Apart from TV, I would love to be a part of interesting Gujarati movies'
The lockdown gave me another opportunity to venture out and start something new. Now that my business is settling down, I'm concentrating on my TV career. Of course, I'm a bit skeptical about the present situation, more so, after Sharad (co-star in Muskaan) was tested COVID-19 positive. But if a meaty role comes my way will surely lap it up. In fact, I'm equally keen on doing some interesting Gujarati movies/theatre as well.