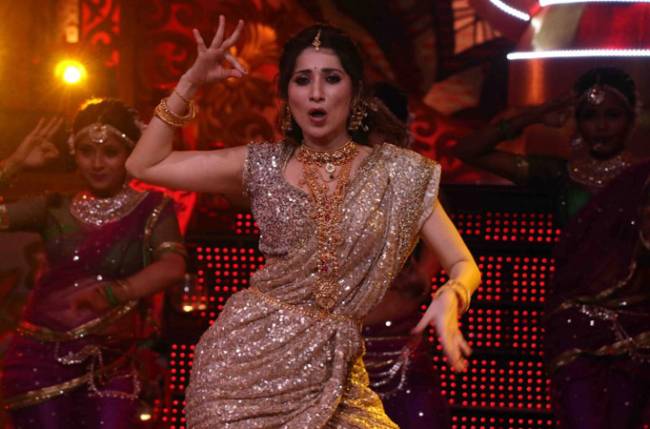 Over the last three decades, Zee TV has entertained its audience with great stories, endearing characters, and shackle-breaking fiction shows that have connected with the masses. During the pandemic too, it has strived to provide its viewers with content that inspires them and keeps them engaged. With festivities around the corner and the restrictions limiting the celebrations across India, Zee TV has a surprise coming your way! The channel is all set to give you the look, feel, and flavor of Ganesh Chaturthi at the comfort of your homes as it presents an extravagant celebration through a special episode of 'Ganesh Utsav with Zee TV.' This unique celebration will see lots of fun, dance, masti, and conversations with our top telly stars celebrating Ganesh Chaturthi with all of you this time around. This special episode will air on the 19th of September at 12 PM and it will surely captivate one and all.
Zee TV viewers will not only witness a grand celebration for Lord Ganesha, but some romantic acts by their favorite Zee Kutumb Jodis as well. But that's not it! Popular actress Vrushika Mehta will also ensure that this Ganesh Utsav is memorable for one and all as she performs a sizzling Lavani act on some current trending songs. Vrushika, who is known for her dancing skills, delivered a mindblowing performance during the shoot of Ganesh Utsav with Zee TV as she danced to songs like Paani Paani, Zaalima, Coca Cola, Deedar De, and Nadiyon Paar. However, not only her enthralling act, but her spicy avatar, dressed in a Golden glitter Nauvari saree and jewelry, took the performance to another level!
Talking about her act, Vrushika revealed, "My performance for Ganesh Utsav with Zee TV is more like a 'Rapchik Lavani' act because although the songs are new, we have added fast Lavani dance beats to them. It was already challenging to perform to different types of songs, which were already fast by themselves. Adding Lavani and ghungru beats to them and performing to them one after the other was even more challenging for me. I rehearsed for four straight days for this performance, and to be honest, this is the most number of days that I have taken out for rehearsals for any of my performances till date. Yet I feel it wasn't enough! It was a little difficult to match the energy of the songs, especially in such a heavy golden saree with jewellery, but I was extremely happy with the performance and I hope the audience love it too."
While Vrushika will set the stage on fire with her lavani act, wait till you see all these flawless acts by your favourite telly stars during Ganesh Utsav with Zee Tv!
To watch the grandest celebration for Bappa, tune in to Ganesh Utsav with Zee TV on 19th September 2021 at 12PM, only on Zee TV.