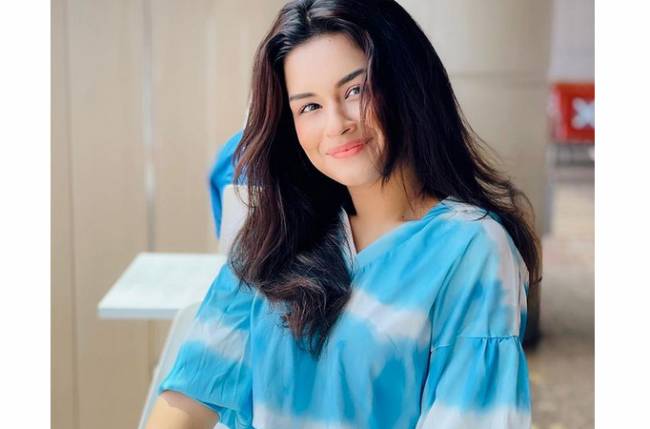 Avneet Kaur, who was last seen in Aladdin: Naam Toh Suna Hoga on the small screen is currently doing hit music videos back-to-back.
The actress recently shared her thoughts on bold content on OTT platforms. While doing shows on the web fascinates the actress, Avneet is not open to doing bold content.
In an exclusive conversation, Avneet opened up about her reservations. She also talked about her new song 'Dekhe Saare Khwaab' with Siddharth Gupta and how she likes experimenting with her looks for each project.
"This song is very different and I did not know that I was going to work with Siddharth Gupta. I had heard the audio first and the song really excited me. I loved audio and vocals and I said yes to do the song. Then I learnt about the concept and the vibe of the song. The vibe of the song got me really interested and excited.", she said.
The actress shared that doing music videos doesn't get dull or repetitive for her as she chooses her projects wisely and experiments with her looks to make it different. "Doing music videos don't get monotonous for me because all the videos I've done have always been pretty different from each other. I always go for versatile stuff and I don't like doing the same thing again and again. I am like that as a person as well, I get bored very warily. That's why I have to do something different. All the projects I have done are different and you can't compare one to another. In fact, I work on my characters as well and for this I got a blonde sort of look. I wanted to go with the feel of the song. Initially, she was against the hair colour because she was like you will ruin your hair but I am glad it looked good on screen.", shared Avneet.
After doing television, films and music videos, the actress now wants to try her hands at doing content on the web, but is not open to doing bold content. "Right now what's fascinating for me is the web zone. I have not done much on that medium. I have done just one web series and I think that's more of my zone right now. I would really like to enjoy that category right now. I am looking forward to it.".
She further added, "I am not very comfortable doing bold content. I would rather not pick up a story that involves these things. Definitely, I will try to know what the story is and then accordingly I will make a decision. I am not comfortable doing such scenes.".
Like other actors, Bollywood is an ultimate destination for Avneet as well, "Bollywood is like the dream of every actor. If there is a nice film I would definitely do it. I am very lucky that I have actually got to prove my acting ability on the bigger screen with the films I have done in the past. In future I get something exciting, and which I feel is different and challenging I would love to do.", concluded Avneet.