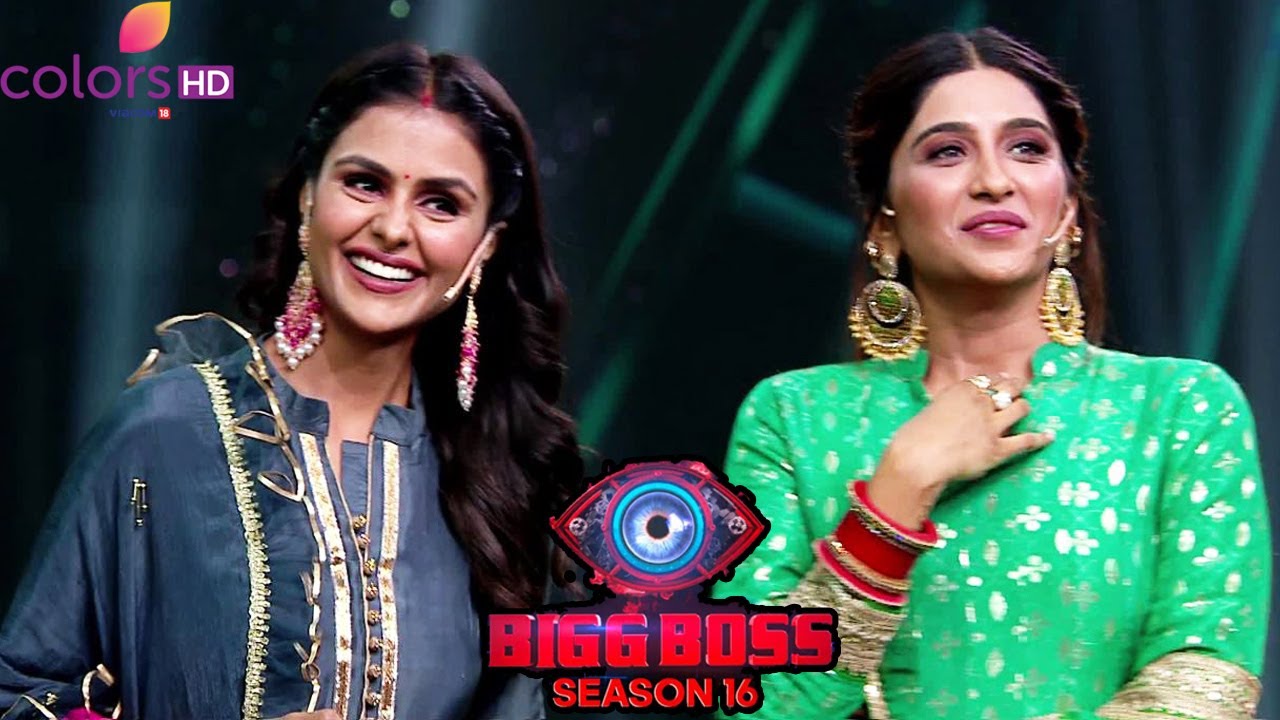 MUMBAI :Priyanka Chahar Choudhary and Nimrit Kaur Ahluwalia are two very strong contestants in the show and they have a massive fan following outside the house.
Both actresses has been the face of the channel as both debuted on the show Colors which was a huge success.
On the show, we have seen how the two never got along with each other and there were always at loggerheads.
In every episode, they have fought and have had differences in opinions and they never got along.
Even during the weekend ka vaar episode, Salman Khan has told them several times that they will never get along in the show and one of the reasons is that they are very headstrong people.
During the "Shukarvaar Ka Vaar" episode we did see how the family members had come on the show and interacted with Salman Khan and gave feedback on the contestants and how the game is going on.
That's when Nimrit's father told Salman Khan that Priyanka's fans have been brought and there is a game being played as she doesn't have so many fans following as her followers aren't seen on social media.
Owing to this statement Priyanka's team released a statement on her behalf where they said that they are deeply hurt with the statements given by her father.
They further said they she won the MyGlamm contest by true votes and not using bots and by making history with 4 million tweets they have assured that it's for real and the result is of hard work, sweat and blood, and that she has earned all the fans love and that she is true "Janta Ka Jaan"
This time they are speaking as they don't want their silence to be misunderstood as their silence and have made it clear it is not an attack but a retaliation.
After Priyanka's team released a statement, Nimrit's team also released one where they said that this is really to Priyanka's team that whatever the father said in "Shukarvaar Ka Vaar" episode came from a wounded father who had to face all the hatred  coming from Priyanka's fandom for no reason since day one.
He father said that no true fans will give rape and death threats to anyone or even body shame someone and mock his daughter's anxiety issues.
Nimirt's team has also accused Priynaka's team of sharing videos where the fans have made fun of Nimirt while reading the family letter and that they felt tat their dignified silence was taken as a weakness and hence they have spoken up.
In the end, they made it clear that this is not an attack on Priyanka and her family but to make people realize that a true winner will only win with a good heart and not by putting someone else down.
Well, this fight seems to not die down soon and will go a long way in the show.
In the upcoming episode, family members will be entering the house and hence it would be interesting to see what Nimrit's dad and Priyanka's brother would tell each other on the show.
What do you have to say about this fight?
Do let us know in the comments below.