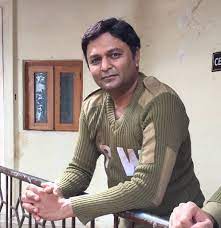 MUMBAI :Maddam Sir, known for its cop comedy, keeps its viewers hooked on the show.
Viewers will be treated to some intriguing twists and turns in Sony SAB's 'Maddam Sir' in the coming week.
The sitcom stars Gulki Joshi, Yukti Kapoor in the lead roles. Actors like Ashwani Rathore, Ajay Jadhav, and Satyapal, among others, play pivotal roles in the show. This cop comedy focuses on social issues and tries to give a message to everyone in a light-hearted way.
In every episode, the cops get into different roles and dress up in different ways to go undercover and catch the criminals. The show is a great example of a comedic but engaging storytelling, and focuses on various aspects and brings new stories that the audiences love.
Previously we had reported about Neha Dandale entering the show as a DCP.
Tvcine has always been at the forefront for bringing the latest updates from the world of entertainment.
Now Tvcine is here with the latest update from Sab TV's Maddam Sir.
As per sources, Tushar Phulke is going to enter the show with an interesting role.
Tushar will be seen playing the role of 'Kallu'from Chor Bazaar.
Tushar has previously contributed with his acting skills in projects like Sherni, Bombay Velvet, Class of '83 and many more.
Surely the storyline of the show is going to get more interesting with this new entry.
Are you excited for the upcoming episodes?