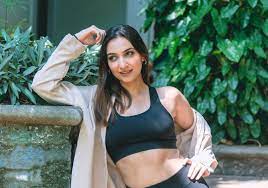 MTV Splitsvilla X3 is one of the most successful shows on television, and the audiences are loving the new season as there are lots of twists and turns.
In the previous episode, Arushi, Avantika, and Bhoomika had to go on dates with the boys and then choose one of them to perform a task together. Arushi would perform with Trevon, and Avantika would choose Samarthya.
They would have to choose an ideal couple, and whichever team that ideal couple belongs to would get powers in the next dome session. In the end, Avantika and Samarthya would win the golden opportunity task, and their ideal couple Jay and Aditi would get powers in the next dome session.
As we all know, Dhruv and Sapna have a lovely connection with each other, and the audiences love their pair.
A few weeks ago, they won a task and became safe. They are one of the most loved couples and very bubbly and chirpy.
As per sources, Sapan and Dhruv most probably would become the next ideal match in the villa. Either in this dome session or the next one, they would go in front of the Oracle and become a compatible match and then an ideal match.
Well, there is a place for a third ideal couple, and there are chances that Sapna and Dhruv become the third ideal couple.
Well, this would be an advantage for Kevin's team, and Sapna and Dhruv have a great friendship rapport with Kevin and Kat.
It would be interesting to see how the dynamics in the villa change post Sapna and Dhruv becoming an ideal couple.
For more updates on Splitsvilla 13, stay tuned.